The #1 Online Book Editor
Proven results. Trusted worldwide.
Our editors specialize in novels and books.
We have edited countless published works.
We offer low, competitive prices.
Don't wait. Get feedback within hours.
Experienced editors.
Professional feedback.
Affordable editing.
Fast service.
----------------------
Hire an Editor for Your Novel / Book / e-Book
Do you want to publish a book or e-book?  If so, you need an editor to review your manuscript.
When you are planning to publish your book, you want to submit your best possible work. To do that, hire an editor before sending it to an editor at the publishing company.  That way, your content and grammar will be impeccable, and you'll be sure to impress!
If you want to self-publish on Amazon or iBooks, keep in mind that you are competing against established publishers, and their books are being edited by professional editors.  For that reason, it is absolutely essential to have a writing expert help you before you self-publish.  In order to succeed at self-publishing, you should "even the playing field" by hiring your own personal editor.
You want readers to focus on your content — not your grammar mistakes.  If you have an editor on your side, you will sell more books, receive higher reviews, and increase sales.
Don't rely upon amateurs to fix your important document.  You might have a best-seller on your hands!  For that reason, let us will connect you with an expert to edit your document.  Invest in the manuscript that you've worked so hard on, and your investment will pay off.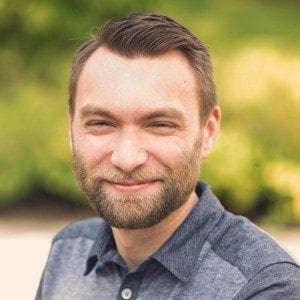 Our in-house editor will carefully read your document and improve your writing.  Over the years, PaperBlazer has edited various book manuscripts and other published works.  We specialize in grammar and content correction, using writing professionals who carefully proofread your document.
All proofreading includes grammar corrections within 72 hours or less.  Our "plus" option includes thoughtful feedback for your content, as if a college professor were reading your manuscript.  If you order a "premium" option, our editor will provide additional editorial comments to improve your e-book to the next level.
Joel Jupp, our publishing editor, has taught writing courses at Judson University, Moody Bible Institute, and Lancaster Bible College.  He has been published in various publications, including Relevant Magazine, The Lexham Bible Dictionary, Prairie Poetry, The Midwesterner, and The American Journal of Biblical Theology. He has edited all kinds of documents, including novels, textbooks, journal articles, dissertations, and e-books.
To see what other writers have said, read our testimonials.
Order Now
FREE AMAZON E-BOOK COVER DESIGN 
Offer applies to any order over $100.
Click here for more details.
If you're looking for fast, affordable, reliable proofreading, look no further than PaperBlazer. I was very pleased with Joel's work, and I will definitely use the service again!Lori D.
If I had a dollar for every comma or semicolon you removed… I'd have paid for the proofing and have change left over for dinner (or at least a glass of wine). I want to tell you once more what a superb job you did, at a price that was incredibly competitive.D.L., Published Novelist