Same-day editing service. 24/7.
Professional, experienced editors.
Affordable proofreading prices.
Budget prices for everyone. Save up to 60%.
No automation. Get help from an expert.
Express service. Documents edited in hours.
Proofreading & Editing:
Fast Online Service!
---
Make your words awesome. Sign up for coupons & receive a free gift.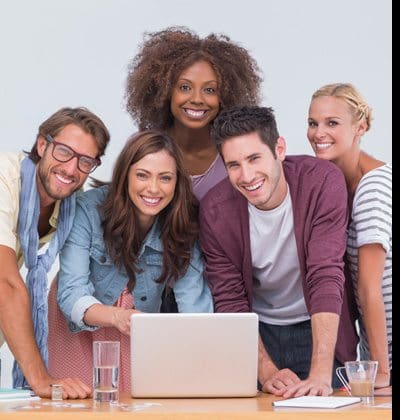 ---
FAST, SAME-DAY SERVICE.

WE'RE OPEN 24/7.
Edit any document within hours!
PaperBlazer corrects and improves any document — in 12, 24, or 72 hours. We provide fast online proofreading and editing at an affordable price.
In addition to fixing grammar, our features include:
Blazing speed. Editors return your document within hours.
Affordable pricing.  Save up to 60% compared to other services.
24/7 service. We are open 24 hours to edit your documents.
Writing expertise. A college professor reviews your document.
SEE OPTIONS 
---
---
---
---
---
We edit all kinds of documents.
What do you need help with?
---
---
Expert Editors.
Looking for an online editor? At PaperBlazer, your document will be reviewed by a professional writing expert with a graduate degree and professional writing experience.  As a bonus, plus and premium orders will be reviewed by a college professor.
With an experienced editor on your side, you will receive personalized attention, so you achieve professional results. We believe that words matter and you matter, so our editors ensure that you receive high-quality editing. Try us today, and you'll see why PaperBlazer is the best online editing service.
Quick Corrections.
Need fast service? Don't trust other proofreading services who charge more for slower results.  Our express editing service will amaze you. At PaperBlazer, your document will be reviewed and revised within hours.
We edit in 12, 24, or 72 hours — or less — which means faster service at a cheaper price.
We even offer same-day proofreading and editing to meet all of your writing needs.  Research has shown that faster response times increase learning and comprehension, so we prioritize speed and efficiency.
 Affordable Editing.
Looking for budget-friendly proofreading service? We offer the most affordable proofreading on the internet.  Don't let other websites fool you into paying by the page.  At PaperBlazer, you only pay for what you need, and we offer flexible, affordable options for any budget.  The price depends on your word count and your timeline.
Don't be tricked by "free proofreading services" that are only gimmicks.  Automated proofreading by a computer will cost you in the end.  Even better, at PaperBlazer, there are no extra costs: no subscription requirements and no hidden fees.
---
---
---
---
---
---
Professional Proofreading.
Proofreading was not meant for a computer, but for human beings.  When important things are at stake — such as your grade, job, or reputation — don't depend on a computerized spell-check.  Unlike automated services, we provide you with a real person to help.  To succeed, you want a human editor to edit your writing.  Submit any kind of document, and because we are personal, we even respond to specific grammar questions!  This is a great way to learn — whether you are writing a novel, a dissertation, or a thesis.  Because English writing is an art, you need a personal editor, not an automated computer.
Proofreading and editing takes time, and there are no shortcuts with writing, so each English editor works quickly and effectively to edit your document.  Better yet, we offer the fastest proofreading and the most affordable editing on the internet.  We can correct your writing at very affordable rates for proofreading, which are flexible for what you need, and if you order a premium scan, we can return your paper to you in less than 12 hours.  [More info…]
Expert Editing.
English editing requires expert help.  Some people ask random friends to proofread their papers, but why take that risk?  Amateur proofreaders are bound to make mistakes.  This is why you need a professional editor.
Here at PaperBlazer, our English editors have graduate degrees in English.  Our editors have written articles, taught in colleges, corrected assignments, and tutored students.  In other words, we are the best proofreading and editing service on the internet for good reason:  we will proofread and edit your document with professional results.  Experience the benefit of professional editing today.
Imagine having an English expert review your document.  A professional editing service provides you with clear, polished writing.  No more grammar mistakes!  No more spelling mistakes!  No more English problems!
It's easy to get started with proofreading and/or editing.  Just upload your document.  We do the rest!
---
---
---
PROOFREADING & EDITING PRICES
100 words in 72 hours: $1.50
100 words in 24 hours: $2.50
100 words in 12 hours: $3.50
CONFIDENTIAL & SECURE
---
---
---
---
---
TESTIMONIALS / REVIEWS
"PaperBlazer went above and beyond my expectations!"
– Kevin L. 
"Excellent work and quick response. I will recommend this service without a doubt."
– Rick S.
"I received the result after a couple of hours and the feedback was really good. I received the result on time and I was amazed by the quality of the proofread! There were about 250 revisions made on my document!  Many thanks PaperBlazer!"
– Jin M.
"I like knowing that I don't need to re-edit after they send it back. I can count on the fact that there is an actual (highly educated) person editing it and not a computer or high school senior. I would never go anywhere else."
– Regina J.
MORE REVIEWS
Have Additional Questions?
PaperBlazer is the the best proofreading service and editing service on the internet, and we'd love to answer your questions. We work with writers from over 35 countries, including the United States (U.S.) and the United Kingdom (U.K.), to develop and improve writing quality.  Quick service and affordable pricing makes us the best option for your writing needs.  For years, we have firmly believed that words matter and you matter, which is why we so strive to help our customers reach their aspirations as writers.
English editing starts with affordable proofreading and professional writing help.  PaperBlazer brings those together, so that you receive not only fast proofreading service, but the best prices and the best online editors.
Our proofreading and editing service has been in business for years.  So try PaperBlazer, the best online proofreader, to see why students, businesses, researchers, and many others trust us to proofread and edit documents.  If you have questions, contact us today!
ORDER NOW